Grimsby, also Great Grimsby, is a port town and the administrative centre of North East Lincolnshire, England. Grimsby is located on the south bank of the Humber Estuary close to the North Sea, Cleethorpes SeaFront being the beach. It was the home port for the world's largest fishing fleet by the mid-20th century, but fishing then fell sharply.
Site Movements UK work in any setting; cities, towns, coastal settings, countryside, you name it! And Grimsby is no exception, recently working on Cleethorpes SeaFront. Our team were able to safely yet quickly move an old lamppost, whilst taking in the seaside views.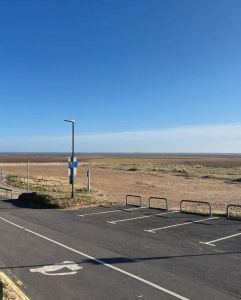 Hiab Transport and Services Grimsby, Cleethorpes SeaFront
Hiab Transport is the exact service we conducted on Cleethorpes SeaFront, and we carry these out up and down the country. Heavy equipment can be safely picked up and transported across the country if needed. The operators have all the training needed to precisely and safely position, lift or transport goods.
No matter the size of the task, Site Movements UK will be able to have the solution for you. Offering Hiab Transportation, Plant Transportation, Towable Units and Wideload Escorting, our team cover all bases. On top of this, we can also work towards specifications; timing, fragile loads, awkward loads, and more.
Safety is always our priority, which is why we carry out site surveys and risk assessments with every job. Our team have many years' experience in conducting different site transportations, so just leave it to us.
Site Movements' Facebook Page
Out of all of our social media platforms, Site Movements UK are most active on Facebook. This is to keep customers up to date with what jobs we are up to. So. these posts may just make you realise that we have a service you need.
To keep updated with Site Movements UK's Facebook Page, it can be accessed by clicking here.