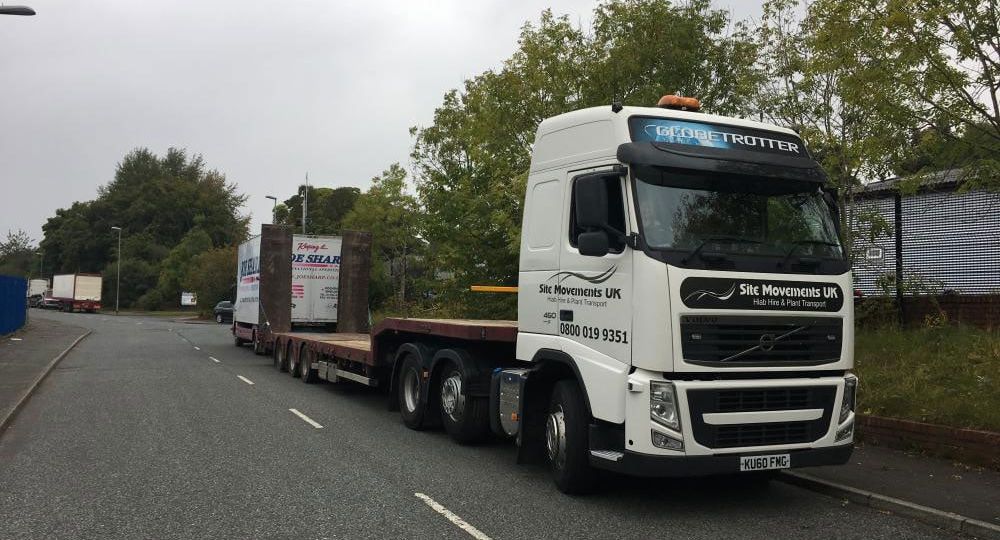 If you're looking to transport plant, abnormal loads or bespoke projects than low loader hire could be the one for you. Our range of low loaders can carry abnormal loads of up to 70 ton.
Looking to hire a low loader?
Before you book a low loader for hire, you need to know what type of load needs to be moved. That in turn will determine the type of low loader that's supplied. It will also allow you to know what exact equipment you need and the number of staff that will be needed for the transportation.
There are certain loads that will need special certifications which needs to be arranged in advance. For example, extra wide loads need to be accompanied by a warning vehicle.
All of our low loaders are available on a number of flexible hire terms. We work with you to create a contract which suits the needs of each individual project. We offer hires on a hourly basis, fixed price and contract.
Our team of drivers have over 20 years of experience. They are fully IPAF competent in loading and unloading vehicles. This is vital when you have high value, heavy or awkward loads that need the highest level of care and attention throughout the whole of the delivery process.
Site Movements UK Manchester
Everything we do here at Site Movements is planned, risk assessed and fully compliant with all of the industry requirements and local authority road traffic regulations. We aim to get the job done on time and at very competitive prices.
We can transport your equipment and machinery nationwide. If the load is close to restrictions, we will work alongside the local authorities to ensure that the desired route is safe.
Our team can also provide you with alternative solutions such as flatbed and low loader transport. The in house escort vehicles we have work hard to make sure that your load will arrive safely every time. Our services are available 24hrs a day and you can rest assured that the job will be done on time!