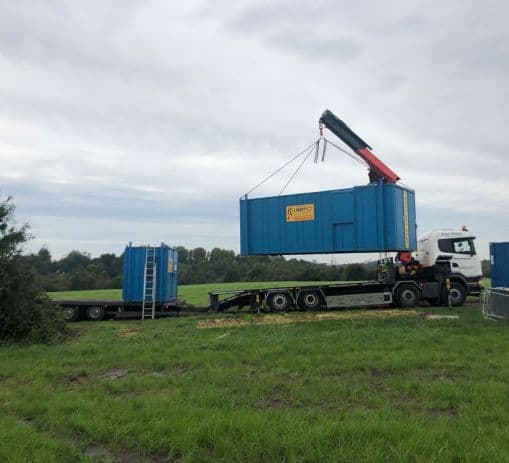 When it comes to plant transport, Hiab hire, or wide load escorting, you can look no further than Site Movements UK. We have been an established company within the haulage industry and we have years of experience behind us. This lets us provide a high quality service no matter how big or small your job may be.
If you would like any more information on any of the services that provide, please click HERE.
Our office staff are always available to deal with any queries, so don't hesitate to get in touch either over the phone or filling out our online contact form.
ARE YOU LOOKING FOR HIAB HIRE OR PLANT RENTAL Around Shaw?
Our transportation teams are specialists when it comes to delivering plant transport and different haulage services. We have an extensive fleet of Hiab lorries, 4x4s and trucks. That means we will always have the correct tools to carry out your job. If you're unsure which vehicle would be right for you, our office team will be able to help.
We strive to offer an efficient haulage and plant transport service in and around Shaw, Oldham, Bury, Bolton and the rest of the North West of England.
Alongside our machinery haulage services, we also offer mobile and towable units. These units are rentable and we have a range of contracts for as long or as short as you need. Our teams will bring these units to your site, no matter where you're based in the North West, and once you're done with them, we come back and collect the units. Our team will always be on hand to deal with any issues you may have.
We can also take care of your entire site relocation and any installations that might pop up during the course of the transport job, you don't need to worry about anything.
WHERE ARE WE BASED?
Our Greater Manchester based location allows us to be close to major motorways. These great transport links allow our teams to travel across the North West and further.
Every single job that we carry out will have a dedicated co-ordinator. They're on hand and they can update you on every step. It also means you will always have a direct point of contact.
On a whole, we pride ourselves on offering an efficient, effective and affordable service for all. So whether you need an wideload escort or just looking for some support onsite, our operators are fully trained and equipped to help.
So if you're looking for Hiab hire or any of our plant transport services, why not get in touch with one of our team today?
SITE MOVEMENTS UK SUPPLY The Whole of Manchester, including Shaw, Hollinwood, Chadderton & EVEN FURTHER WITH HIABS AND CRANES FOR HAULAGE TRANSPORTATION