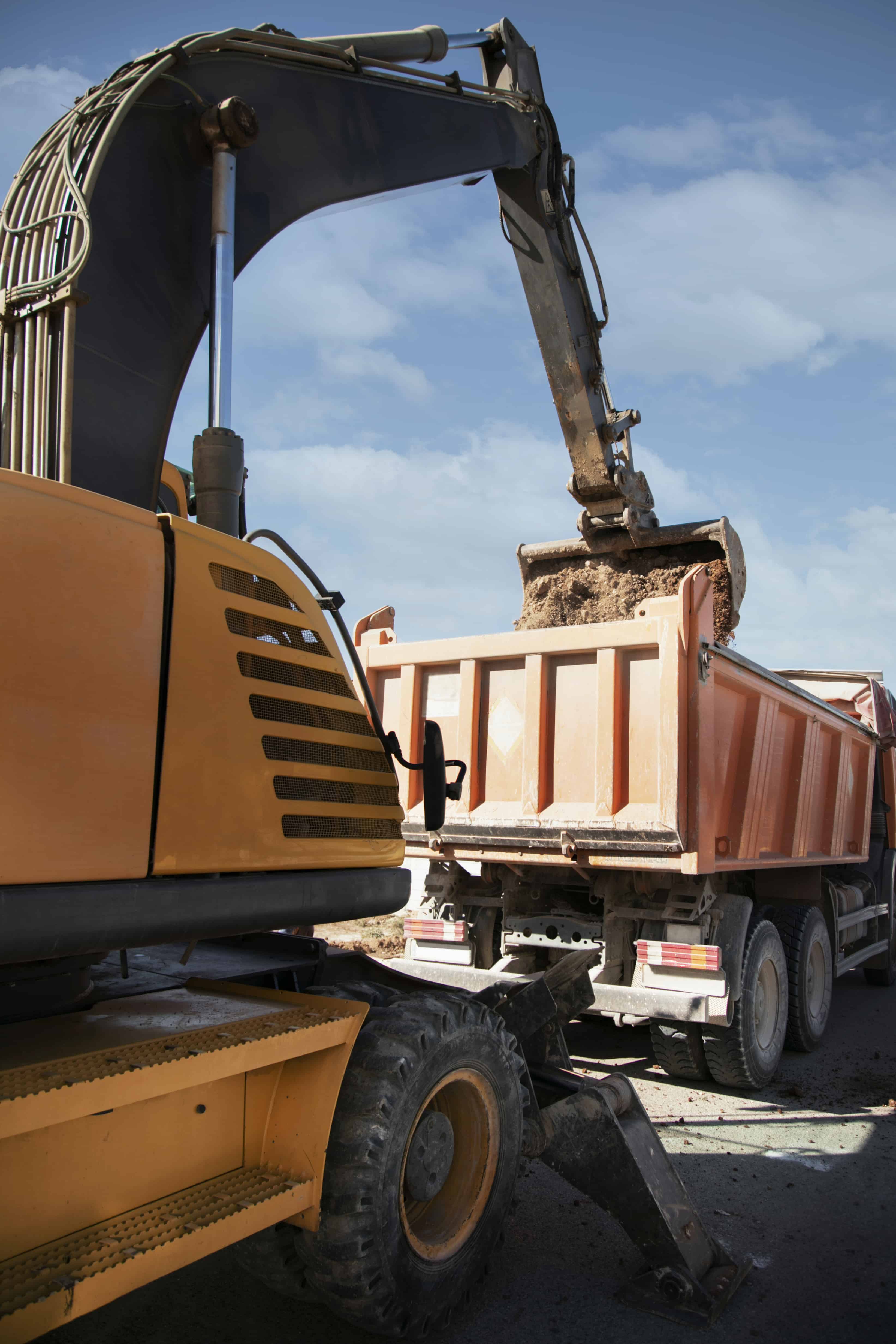 In the world of construction, the efficient movement of heavy machinery is crucial to ensure smooth project completion. This even applies to vehicles, for instance Backhoes can easily be transported for foundational work. When it comes to Backhoe Transport, Site Movements UK is a trusted backhoe transportation company in the industry.
Our specialised backhoe transport services, they offer a hassle-free solution for moving backhoes to and from construction sites. There are many benefits and advantages of choosing Site Movements UK for your backhoe transportation needs. In fact, we have a whole vehicle fleet for many different uses across projects and can make backhoe logistics a breeze!
What exactly is a Backhoe Transport service?
Backhoe transportation refers to the process of moving a backhoe, from one location to another. A backhoe is a versatile piece of heavy construction equipment that combines the functionalities of a tractor and a front loader with an excavator. It is widely used in various construction and excavation projects for digging, trenching, loading, and other tasks.
So Backhoe hauling from one job site to another is a crucial aspect of construction logistics. It requires careful planning, specialised equipment, and skilled operators to ensure a safe and efficient transportation process. All of these can be guaranteed with the help of Site Movements UK.
Backhoe Relocation typically involves the use of a flatbed truck or a low-loader trailer. The backhoe is securely loaded onto the trailer using ramps or a hydraulic loading system. Chains, straps, and other restraints are used to secure the backhoe to the trailer to prevent shifting during transit.
Tailoring the project towards your needs
Site Movements UK brings a wealth of expertise and experience in the field of heavy machinery transportation and backhoe trucking. With years of industry knowledge, their team is well-versed in the intricacies of handling backhoes and ensuring their safe transport. Our experienced professionals employ industry best practices to ensure the secure and efficient transportation of your backhoes.
At Site Movements UK, we offer tailored solutions to meet your specific needs with backhoe shipping. We look to consider factors such as distance, route complexity, and site conditions.
The team conducts a thorough assessment of your project requirements and develops a comprehensive plan to execute the transportation process. By customising their services, they ensure that your backhoes are transported safely and efficiently, minimising downtime and maximising productivity.
Specialised Equipment and Vehicles from Site Movements UK
Transporting backhoes requires specialised equipment and vehicles designed to handle heavy machinery. Site Movements UK is equipped with a fleet of state-of-the-art vehicles and trailers specifically designed for transporting backhoes.
A Backhoe transport trailer is equipped with advanced features such as hydraulic ramps, winches, and secure strapping systems. This is to ensure safe loading, unloading, and transportation of backhoes. Their equipment is regularly maintained and inspected to guarantee optimal performance and reliability.
Safety and Compliance of Backhoe Transport
Safety is a top priority for Site Movements UK; we always adhere to stringent safety protocols and industry regulations. Our team undergoes extensive training to handle backhoes efficiently and securely. Additionally, we have comprehensive insurance coverage, giving you peace of mind knowing that your backhoes are protected throughout.
Transporting backhoes in-house can be a complex and costly endeavour. However, Site Movements UK offers a cost-effective solution by streamlining the transportation process. By outsourcing your backhoe transport needs to Site Movements UK, you can save time, resources, and operational costs.
Turnaround Times are the biggest plus
Site Movements UK understands that time is of the essence in the construction industry. Any delays in backhoe equipment transport can have a significant impact on project timelines. Site Movements UK understands the importance of timely service and strives to provide professional backhoe transport.
Our team meticulously plans the logistics, optimising routes with project managers to ensure coordination and timely delivery of backhoes. By entrusting your backhoe transport to Site Movements UK, you can focus on your construction operations. This will guarantee confidence that your machinery will be transported reliably and on schedule.
Backhoe Transport Services at Site Movements UK
Efficient backhoe transport services are essential for the smooth functioning of construction projects. Site Movements UK excels in providing reliable and professional backhoe transportation solutions. Each Backhoe mover has specialised equipment, focus on safety, and commitment to timely service will make for smooth operation.
[Image by Freepik]